Alcohol-Free Beverage Company Sees 31.27% Growth in Organic Revenue and 3236.20% Increase in Blog Visitors
Client
Our client is a non-alcoholic drinks brand having an online platform for premium alcohol-free beverages. They provide consumers and industry clients with omni-channel eCommerce services, wholesale services, and data and insight services. They aim to make alcohol-free options fun, great-tasting, and accessible.
Problem
Non-Alcoholic Drinks Brand was facing a challenge where they were only ranking for branded keywords and non-branded traffic was almost non-existent.
They wanted to scale their organic growth and develop their blog, which had very little traction. They were looking for a strong content strategy to increase brand awareness and revenue.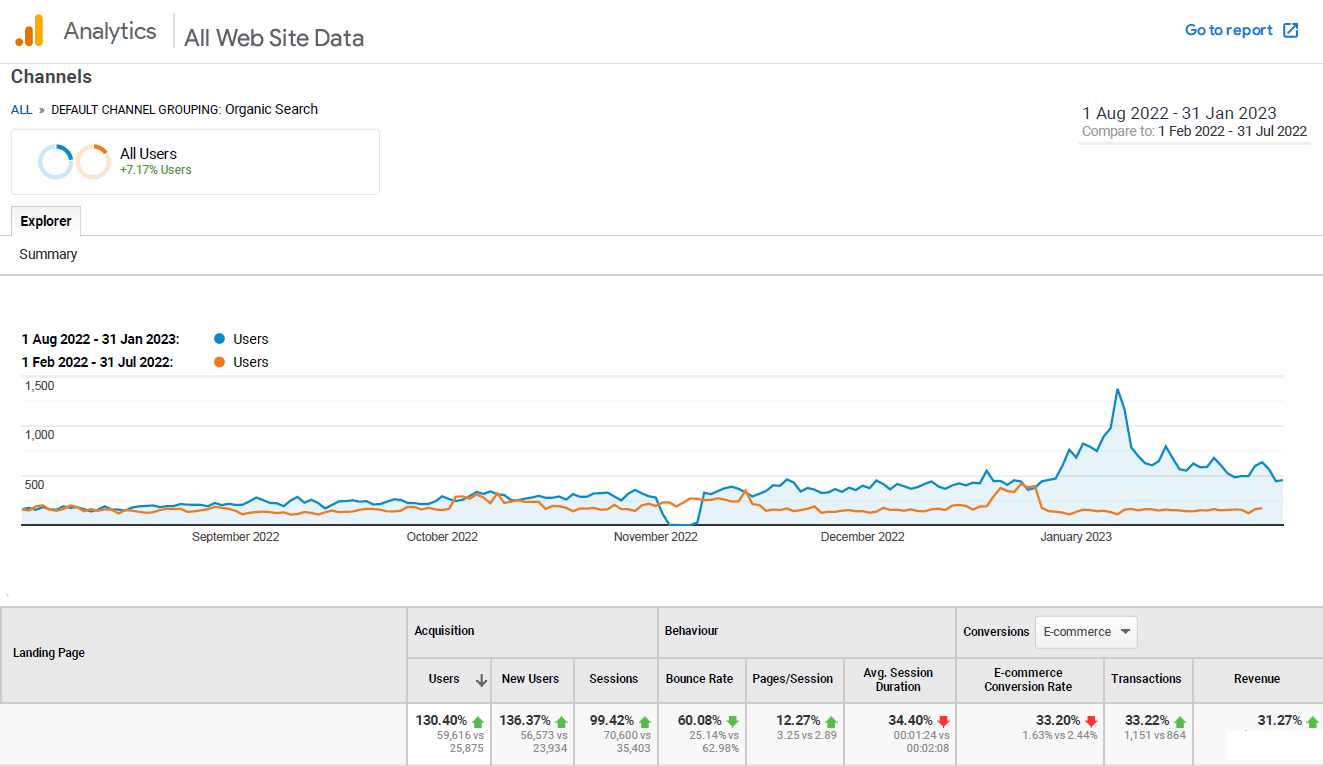 Solution
Our team devised a comprehensive plan to tackle Non-Alcoholic Drinks Brand' problems and achieve their goals. Our solution consisted of four phases:
Phase 1: Website and Content Audit
We started with a thorough technical audit to identify any issues affecting crawlability and user experience. Our content audit helped us determine which pages had the potential to rank with optimization and which pages were poorly optimized.
The majority of the product pages lacked detailed descriptions, which we addressed by optimizing product and collection pages with target keywords and detailed descriptions to enhance the user experience.
We prioritized the pages in the content audit based on potential traffic and time to rank after optimization.
Phase 2: Technical Fixes and Content Optimization
In this phase, we implemented our content optimization process on existing pages in priority order. We added FAQs using "People Also Ask" questions from Google to improve the overall relevance of the content.
We revised the existing content to align with the right search intent and did intensive keyword research to ensure each page was optimized for the right keyword.
Phase 3: Scaling Content
With technical and content issues addressed, we then focused on scaling content on the blog. We selected topics based on target topic clusters and trending topics in the niche.
We created content briefs and provided writers with guidance to produce optimized articles. We also focused on internal linking and created detailed guides based on our main target topics.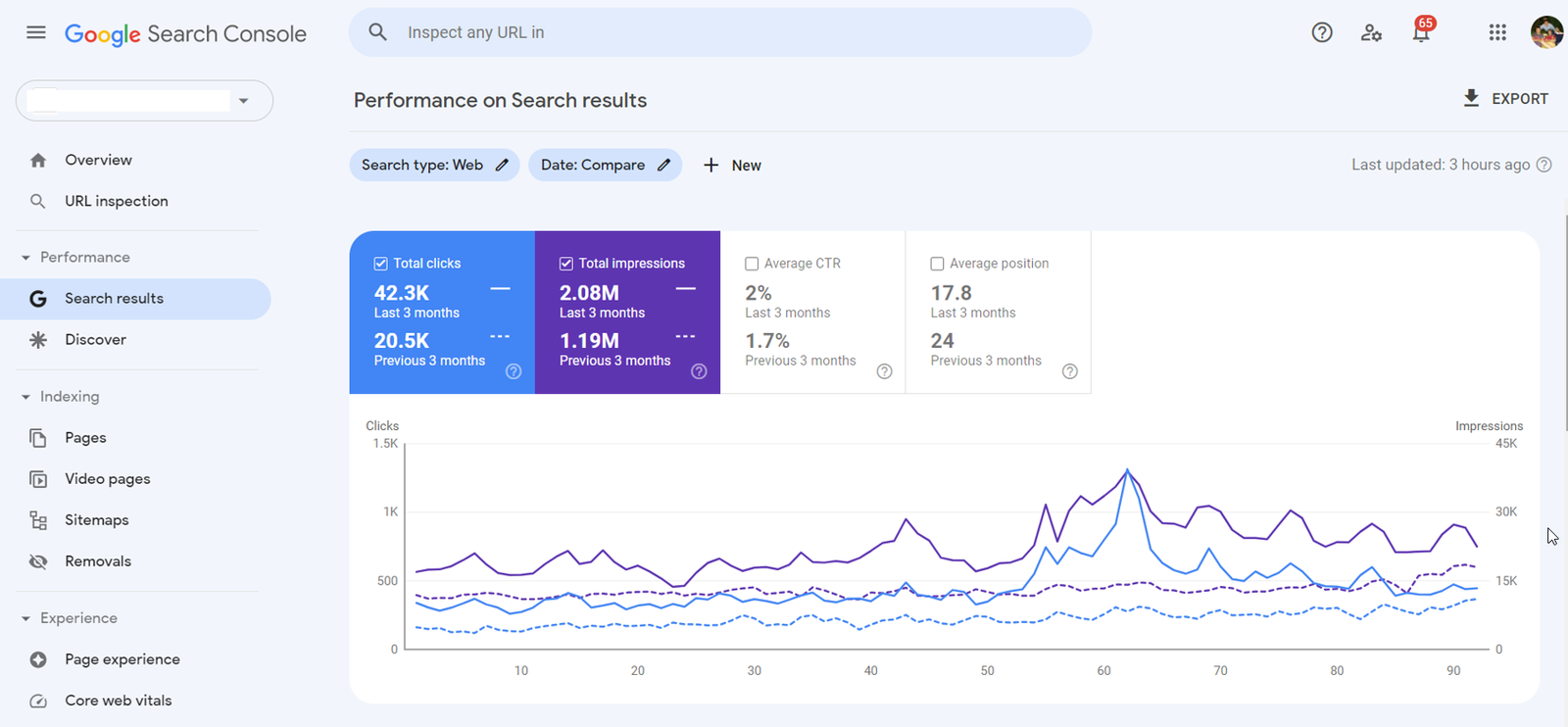 Phase 4: Analytics & Optimization
We analyzed Google Analytics and search console data to determine what was working in our favour and used the data for optimization.
We revised content with high bounce rates and poor user experience and updated all content that had quality issues.
We also conducted in-depth competitor analysis to identify opportunities for growth.
Results
Our efforts paid off and Non-Alcoholic Drinks Brand achieved impressive results in a short period of time. Here are some of the key achievements:
Increased new organic visitors by 184.86% in 12 months
New organic visitors grew by 130.40% in last 6 months (From 25,875 visitors to 59616 visitors)
Total number of transactions increased by 33.22% in last 6 months (From 864 to 1151 transactions)
Organic revenue grew by 31.27% in last 6 months
Organic blog visitors increased by 3236.20% in last 6 months (From 1025 to 3496 visitors)
Total number of clicks increased from 20.5k to 42.3k in last 3 months
Total number of impressions increased from 1.19M to 2.08M via Search Console in last 3 months
Conclusion
Our strategy helped Non-Alcoholic Drinks Brand to overcome their organic growth challenges and achieve remarkable results. We were able to improve their website and content, optimize their blog, and drive better growth with data-driven optimization.
Our approach provided Non-Alcoholic Drinks Brand with a strong foundation to continue scaling their organic growth in the future.